Del Movimiento Moderno al 'modernismo' fordista: la desactivación de sus ideales en su translatio imperii
Palabras clave:
Movimiento Moderno, modernismo fordista, Estilo Internacional, Gropius, Mies, Meyer, Bernays, Bauhaus
Resumen
El traslado del centro de la cultura arquitectónica de Europa a América en el seno de una general translatio imperii modificará por completo la orientación social del Movimiento Moderno y lo transformará en un estilo políticamente desactivado que preferiremos llamar 'modernismo' fordista. Las capas de esta transformación son diversas y convergentes: el intento de integración y la posterior huida de los regímenes totalitarios por parte de los grandes ideólogos del moderno, su selección y asimilación a la cultura de la iniciativa privada americana, y finalmente el triunfo incuestionable de la ideología del consumo y su alineación con el nuevo y estetizado estilo, completarán gradualmente este cambio diametral en la historia de la arquitectura del siglo XX. La segunda parte del siglo no se entiende si no es a través del filtro de esta velada, pero radical transformación.
Descargas
La descarga de datos todavía no está disponible.
Citas
BERNAYS, Edward L. Propaganda. Barcelona: Melusina, (1928) 2008. BERNAYS, Edward L. 'The New York world's fair, a symbol for democracy: address of Edward L. Bernays, member of World's Fair Committee of the Merchants' Association of New York at luncheon under auspices of the Association's Members' Council at Hotel Pennsylvania / April 7, 1937 [onli- ne]. Wickersham Press, Inc., 1937 [vis. 25.11.2016]. Disponible en internet: http://brbl-zoom.library.yale.edu/viewer/11977466.
BLAKE, Peter. No place like Utopia: modern architecture and the company we kept. Nueva York: Alfred A. Knopf, 1993.
CURTIS, Adam. The Century of the Self. London. UK: BBC Four, 2002. Video/ DVD.
DROSTE, Magdalena. Bauhaus: 1919-1933. Koeln: Benedikt Taschen, 1993. HARVEY, David. La condición de la posmodernidad. Investigación sobre los orígenes del cambio cultural. Buenos Aires: Amorrortu, 1998. Biblioteca de comunicación, cultura y medios.
HERDEG, Klaus. The decorated diagram: Harvard architecture and the failure of the Bauhaus legacy. Cambridge, Mass: MIT Press, 1983. JOHNSON, Philip. 'The International Style'. Prólogo a la edición de 1995. En: HITCHCOCK, Henry Russell. JOHNSON, Phillip. The international style. Nueva York: W.W. Norton, 1996, pp. 13-17.
KIPNIS, Jeff; JOHNSON, Philip. 'A conversation around the avant-garde'. En: SOMOL, Robert. Autonomy and ideology: positioning an avant-garde in America. Nueva York: Monacceli Press, 1997, pp. 40-47.
LARSON, Magali Sarfatti. Behind the postmodern facade: architectural change in late twentieth-century America. Berkeley: University of California Press, 1993.
LEWIS, Hilary; O'CONNOR, John T. Philip Johnson: the architect in his own words. Nueva York: Rizzoli, 1994.
LOWREY, Annie. 'Transcript of 1944 Bretton Woods Conference Found at Treasury'. En: New York Times [online]. 2012 [vis. 12.04.2016]. Disponible en internet: http://www.nytimes.com/2012/10/26/business/transcript-of- 1944-bretton-woods-meeting-found-at-treasury.html.
MEYER, Hannes. 'Mi dimisión del Bauhaus. Carta abierta al burgomaestre deHesse,Dessau'.En:Elarquitectoenlaluchadeclasesyotrosescritos. Barcelona: Gustavo Gili, 1972, pp. 103-109.
MINGUET MEDINA, Jorge. (Aspectos de) La arquitectura después de Bretton Woods. Sevilla: Editorial Universidad de Sevilla / Consejería de Vivienda y Fomento de la Junta de Andalucía, 2017.
PETROPOULOS, Jonathan. Artists under Hitler: collaboration and survival in Nazi Germany. New Haven: Yale University Press, 2014.
SCHULZE, Franz; WINDHORST, Edward. Ludwig Mies van der Rohe: una biografía crítica. Barcelona: Reverté, 2016.
TAPIA MARTÍN, Carlos. 'Abendland. El eterno retorno del ocaso de occiden- te'. En: Gersau, o la naturaleza comunista de las cosas. Málaga: Ediciones del Genal, 2016, pp. 49-77.
WELSCH, Celina R. 'Mies van der Rohe's compromise with the Nazis'. En: Bauhaus-Kolloquium; Weimar [online]. 1993. DOI: 10.25643/bauhaus- universitaet.1145.
ZABALBEASCOA, Anatxu; RODRÍGUEZ MARCOS, Javier. Vidas construi- das: biografías de arquitectos. Barcelona: G. Gili, 2015. ZANE,Sharon;JOHNSON,Philip.EntrevistaaPhilipJohnson.En:[online]. 1990 [vis. 31.10.2016]. Disponible en internet: https://www.moma.org/ research-and-learning/research-resources/archives/oralhistory?x- iframe=true#iohp.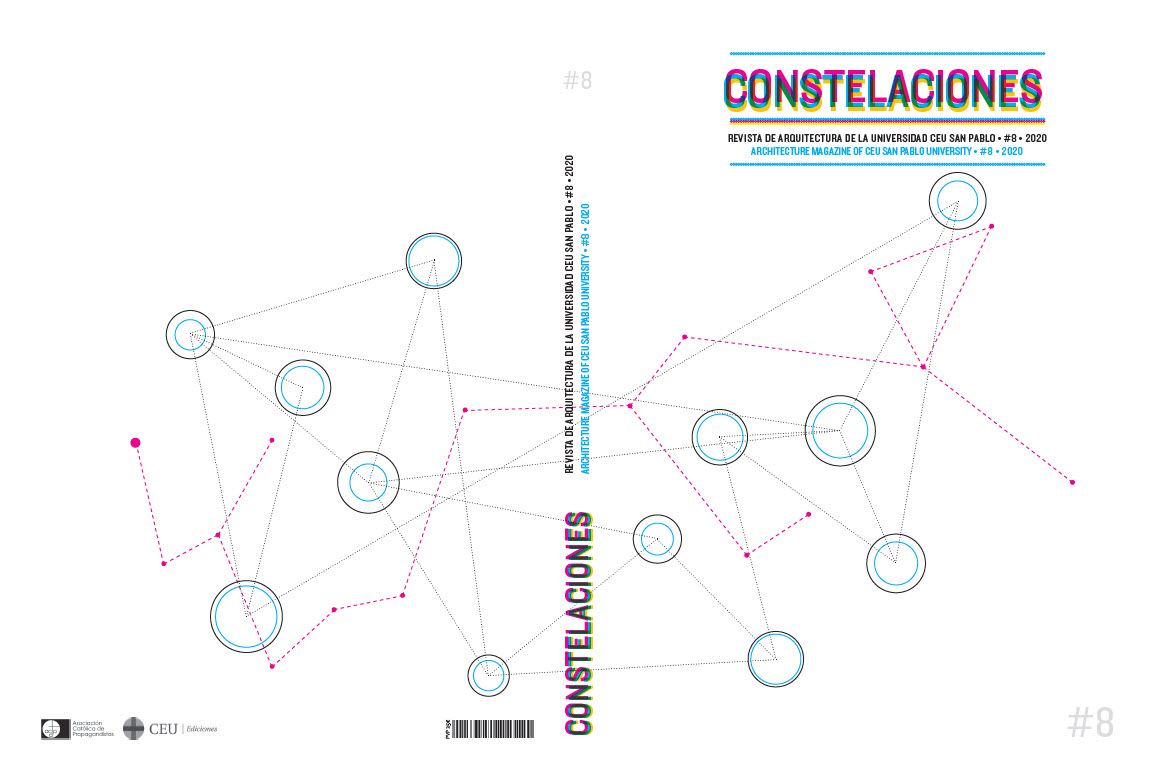 Cómo citar
Minguet Medina, J. (2020). Del Movimiento Moderno al 'modernismo' fordista: la desactivación de sus ideales en su translatio imperii. Constelaciones. Revista De Arquitectura De La Universidad CEU San Pablo, (8), 171-186. https://doi.org/10.31921/constelaciones.n8a10
Sección
Artículos de investigación y divulgación
Esta obra está bajo una licencia internacional Creative Commons Atribución-CompartirIgual 4.0.